So I have already got my spring/summer booked......This spring I am redoing my flower beds. Since my baby came along 6 years ago, I have neglected them. So he is older and he can play in the yard while I am gardening. My flowers have miss me and I have missed them LOL!!!
So I also have a few other projects I would like to finish this summer. I donno if that will all happen but that is my goal. I work 35-40hrs a week and plus come home take care of my child and the house chores, so sometimes my daily life is filled to the brim without adding anything else...LOL!!! ONLY 60 something years to retirement Bahahha!!!!
PROJECT NO# 1
THIS beauty is the ladder that my hubby brought me home the other day. It really could have been a diamond, I was thrilled. NOW my mind is running wild what to do with it.
Idea NO# 1
-A plant stand
That about all I got!!! LOL....Gotta google for inspiration on this baby.
PROJECT NO# 2
These
are
3 of my favorite things. I have had them just sitting in my flower beds to add interest and curiosity. I know people has wondered why that crazy lady has those chairs in her yard like that....BUT Most my neighbors are my family....they have known I have been crazy for years. LOL
IDEA NO#1
- Make two of them actual seats again making a bottom and
reupholstery
on the seat and repainting the chairs.
-Make the one I wasn't going to make a chair out of a planter, By placing a round pot inside it.
-Lining them up and place a long wooden board on them and
reupholstery
the board and make a bench out of it.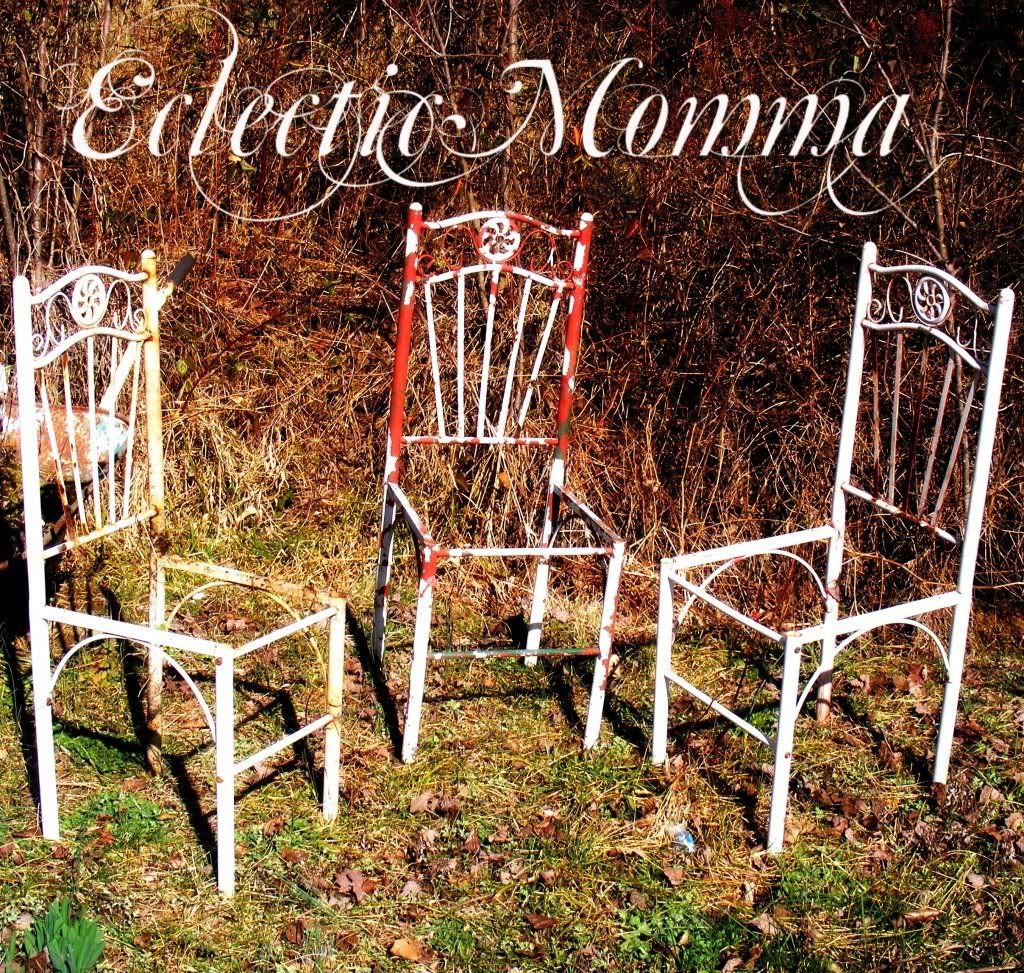 PROJECT NO# 3
These 3 chairs I redone about 5 years. But after the elements have been harsh to them. I am going to redo them again. The small table in the middle will also get redone with the chairs.
The last picture is of a sorta couch thingy...but metal..I didn't paint this....my sister did...I had to do some trading to get this from her LOL...she is the one that painted it pink.....I HATE PINK!!!! BUT if you know the name of it please share. But its suppose to be a rocker. It doesn't rock. I am going to redo it and try to either get it to rock or to make it solid.